National Science Week
We're celebrating National Science Week with a brand new, fun, and striking bandage.
From medical breakthroughs to ground-breaking research, we've been at the forefront of innovation for decades.
And none of it is possible without donors.
Our achievements go beyond blood donation. Beyond the snacks in a donor centre. Beyond the lives we've changed together.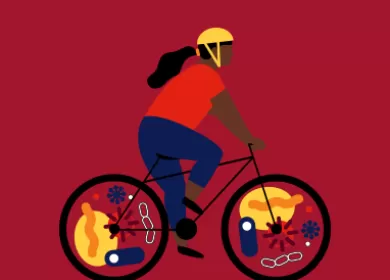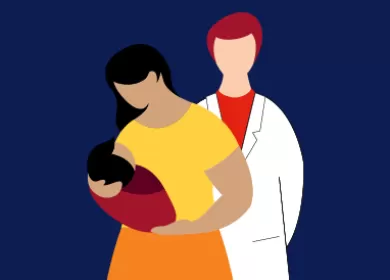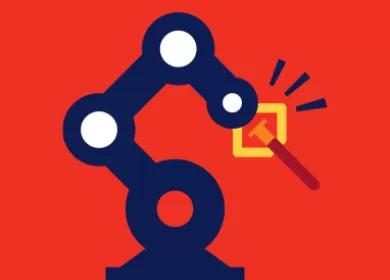 Not all donated blood cells are directly transfused to patients
You could be helping in more ways than you could imagine.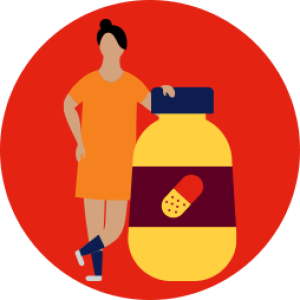 Plasma can be turned into medicines, like a treatment for immune diseases. The possibilities are endless.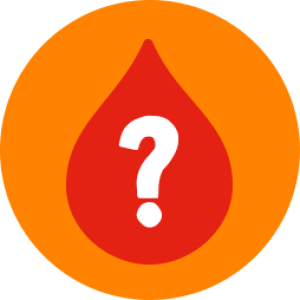 Some red cells help check and match a patient's blood type in hospital.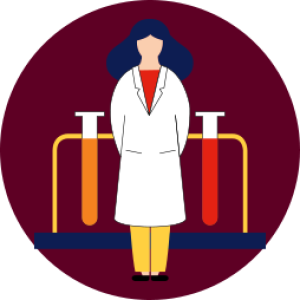 Certain samples are vital for research projects, like new cancer treatments.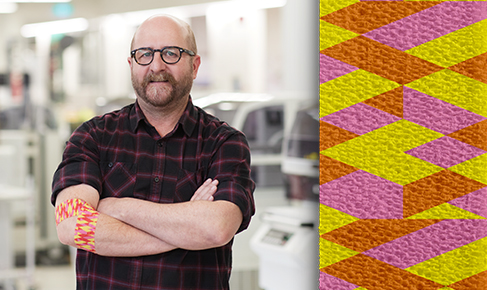 "Rather than try to visually represent the intricate and interconnected world of microbiota, I wanted to instead try and represent what a healthy gut flora might look like, with vibrant colours and shapes." Geoff Nees
Geoff Nees is an artist and curator based in Melbourne. His work explores art, design, music, and architecture, but he'd always wanted to collaborate on a medical project.
So, we invited him to learn all about faecal microbiota for transplant (FMT). He met with one of our very own experts and was quickly blown away.
"I was honestly quite amazed to learn about this ground-breaking treatment. I had to send links to friends and family to assure them it was quite real!"
"I was quite amazed at the immense influence that microbiota have on human health and well-being." Geoff said. Armed with new knowledge, he created an interpretation of microbiota.
Book a donation
Big Bloody Experiment
National Science Week
Sure, blood donation itself is exclusively for the over-18s — but a fascination with blood isn't.
In fact, we'd say kids are more fascinated with blood, scabs, bruises and wounds than even our scientists are (and that's saying a lot).
So, together with Experimentary, we've put together a Big Bloody Experiment to celebrate National Science Week in schools.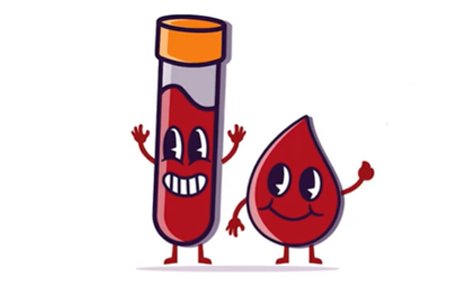 Post a pic to win
Want to liven up your walls with a little colour? Go in the running to win a limited-edition signed print by Geoff Nees, plus a bandana in the same beautiful design.
To go in the running to win:
Post a photo to your Instagram account showing off your post-donation artist bandage
The photo shouldn't show needles or blood (they can make people a bit squeamish!)
Tag our official Instagram account @lifebloodau in the image and use the hashtag #lifebloodau
You must be following @lifebloodau to enter
One winner will be selected and will be sent a limited-edition signed print — we'll notify you via private message on Instagram and share your pic to our account
Competition closes Sunday 10 September 2023
T&Cs can be found here