National Blood Donor Week, 12-18 June 2023.
Australia's blood donors are pretty rare birds: only fewer than 1 in 30 people donate blood. Yet, 1 in 3 of us will need it during our lives.
So, this week and every week of every year: thank you blood donors!
For this year's festivities, we're celebrating our donors with a stunning, limited-edition bandage designed by Min Pin. Anyone who donates between 12 June and 1 July gets one — so book in and grab yours.
Not a donor yet? The early bird gets the bandage! Take the quiz to see if you can give.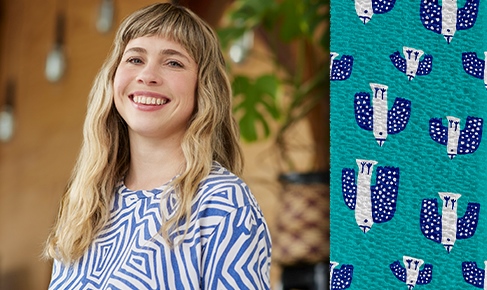 Meet the artist: Penny Min Ferguson (Min Pin).
Min Pin is an illustration and craft-based label that specialises in colourful and expressive designs. Artist Penny Min Ferguson said about her design:
"To me, giving blood isn't just about helping out others in need, it's about connection and being part of a community. Despite all of our differences, we all have blood and we all need it! My bandage design Flock Together aims to represent this network and the intimate sense of togetherness we share with each other when we donate."
Dear donors…
"Time and time again, we have been saved by the generosity of blood donors."
Before they were even born, Miriam's little boys needed blood products to keep them safe. And that was just the beginning…
Post a pic to @lifebloodau on Instagram to win a signed artwork print.
Think this month's bandage design is im-peck-able? Join the competition for a chance to get your wings on a signed limited-edition print of the incredible Min Pin bandage artwork plus a matching lapel pin.
To go in the running to win:
Post a photo to your Instagram account showing off your post-donation artist bandage
The photo shouldn't show needles or blood (they can make people a bit squeamish!)
Tag our official Instagram account @lifebloodau in the image and use the hashtags #truecoloursau #lifebloodcomp
You must be following @lifebloodau to enter
One winner will be selected and will be sent a limited-edition signed print and pin.
We'll notify the winner via private message on Instagram and share your pic to our account.
Competition opens Monday 12 June and closes Saturday 1 July 2023.
T&Cs can be found here