Share your team's life-saving style
The True Colours bandages are back! And right now, we need trendsetters like you and your Lifeblood Team to give blood and share your life-saving style with the world. Help us spread the word by snapping a selfie with your True Colours bandage and you and your team could go into the running to win an exclusive prize! It's strictly for a limited time: October 4 – Nov 14.
You might not think of you or your teammates as style icons – but when it comes to saving lives — you lead the way. This year's True Colours campaign is all about sharing donors' life-saving style with the world. So, we need your team to gear up for another round of donations and spread the word about the ultimate lifesaving accessory — the True Colours Bandage. Designed by some of Australia's favourite artists, these bandages don't just look good, they do good.
While you might not be able to get together with your team this year, we wanted to make sure you could still make a difference. To help, we've created a range of promotional materials to share at your workplace or over social media. You can use these to encourage your team to book a donation or recruit new members:
Snap a selfie and win big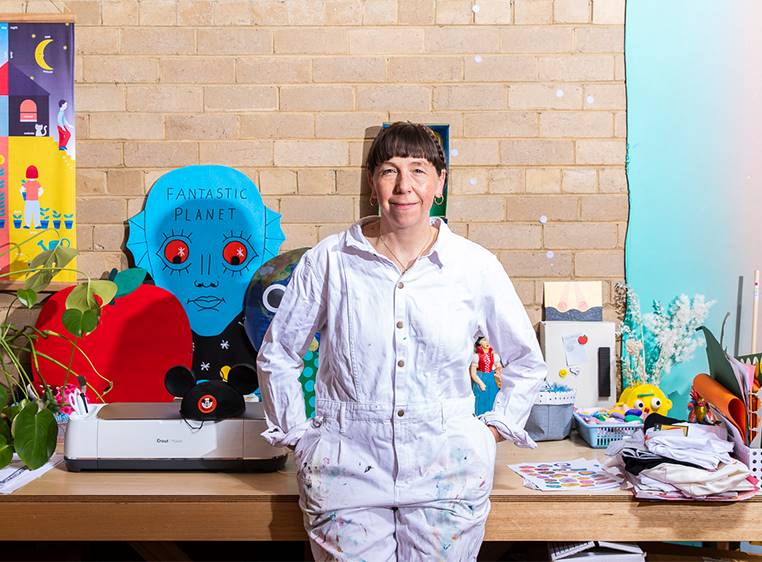 We want to see as many donors sharing their True Colours bandage as possible. So, to give your team a little extra motivation we've arranged a special prize. The more selfies your team snap with their bandages, the more chances they have of winning a virtual meet and greet with Aussie artist and all-round awesome person - Beci Orpin. Tour her studio, learn about her history with Lifeblood and True Colours, and let your curiosity run wild with an exclusive Q&A.
How to enter
Ask your teammates to take a selfie with their True Colours bandage and share it on their social profile(s). Tell them to avoid using stories as these disappear after a day.
Ask them to tag your organisation and make sure they tag us too using @lifebloodau #truecoloursau
Take a screenshot of the post and email it to RegionalPartnerships@redcrossblood.org.au
For bonus points and to help spread the word further, share this image on your organisation's Facebook, LinkedIn, Twitter, or Instagram. You can use this copy for the post.
Remember, the more images you share, the more chances your team has to win!
Important info
The competition closes after the True Colours campaign ends (Sun 14 Nov).
The winning Lifeblood Team will be drawn at random and announced the week after.
The meet and greet will run late Nov/early Dec. We will confirm the date and time with the winning Lifeblood Team.
If you have any questions or want to start a Lifeblood Team, you can contact us online or call 1300 886 524. We can't wait to see your team's life-saving style soon!