Our Healthcare Heroes: Lifeblood winners
We're pleased to share the news that two of our incredible Lifeblood nurses have been recognised for their commitment to the West Australian public during COVID-19.
Chanelle Blair, from our Perth CBD Donor Centre, and Michelle DeLong from our Morley Donor Centre are among the winners of a state-wide search for Western Australia's most deserving nurses.
In a joint initiative between Crown Resort and The West Australian, the Healthcare Heroes campaign was launched in May in recognition of the unprecedented healthcare crisis across Australia, and the frontline healthcare hero nurses at the forefront of keeping Western Australia safe.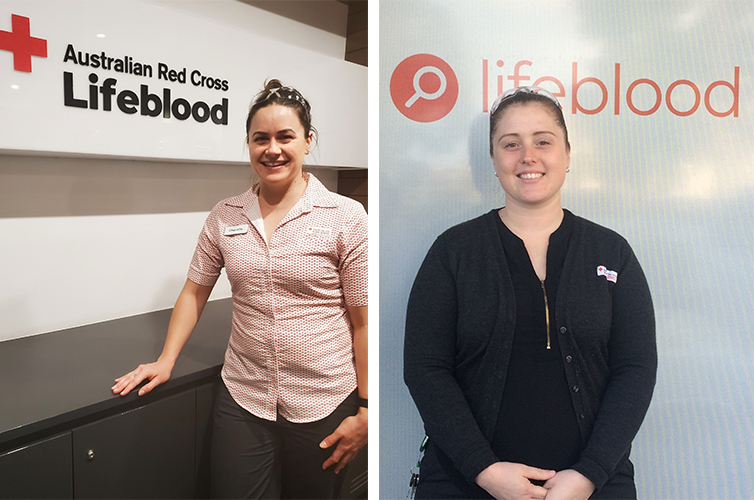 Each winner enjoys a staycation at Crown Perth, including accommodation, fine dining and pampering at its luxury spa for the nurse and a companion.
Just 250 winning nominees were selected from a total 5,324 nominations. Chanelle and Michelle were both nominated for their hard work in our donor centres during the pandemic.
Suzanne Juniewicz, Area Manager Southern Region, congratulated both Chanelle and Michelle on their win.
"We already know how amazing our staff are, so it's wonderful to see two of our WA team publicly recognised for the fantastic job they do," Suzanne said.
"The past few months have been particularly challenging because of the pandemic, and both Michelle and Chanelle have worked very hard at their respective centres to help ensure we continue to collect and meet demand for blood, while still providing an excellent donor experience.
"I hope you both enjoy some well-deserved pampering and celebrations."
We wanted to give Chanelle and Michelle, and all our frontline staff, a massive shout out for their hard work over the past few months. Congratulations!