"As an organisation that has grown from principles such as humanity, impartiality and unity, Lifeblood continues to pursue and advance how we support a more diverse and inclusive world. This includes equipping and inspiring those who choose to work for Lifeblood so they can improve equity and inclusion within Lifeblood and across the many different communities we serve and live. There is much to be done and our commitment is that we will never stop trying to improve who we are and how we advance diversity and equity." – Stephen Cornelissen, Chief Executive Officer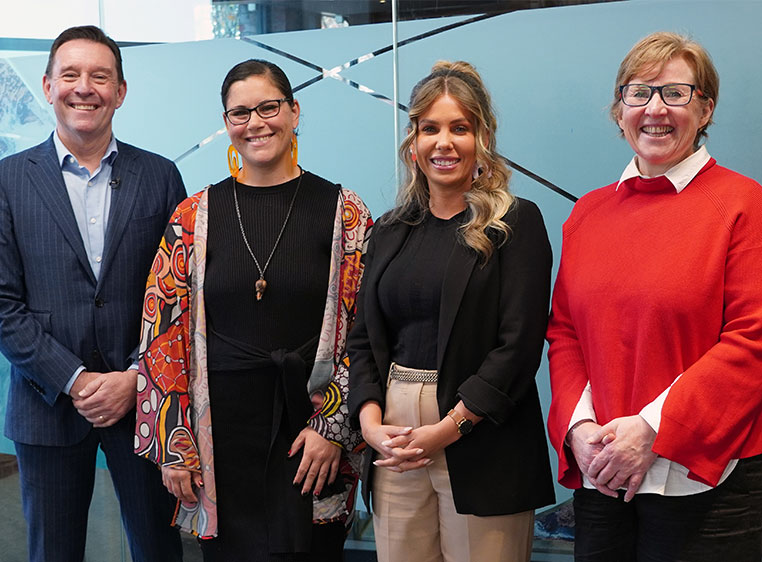 At Lifeblood, we're passionate people working together for a single, life-changing purpose. 
But, our success can only come by enabling every person to contribute their own perspectives, knowledge and experience.
We're reinventing our standard for diversity, equity and inclusion — in how we operate within, as well as how we impact Australian communities through improved health outcomes. We seek out other people's perspectives, meet challenges with curiosity and ask questions. Only by valuing differences — whether race, ethnicity, gender, nationality, ability, religion, generation, sexual orientation, or views — will we achieve inclusion and belonging for our team members, donors and recipients.
The path forward
Creating change means looking at challenges and opportunities. The more unique identities, backgrounds and perspectives we have across Lifeblood, the more meaningful change we can create. We seek to unlock everyday inclusion through a plan which will diversify the composition of our workforce and improve our people's lives.
We're making commitments and benchmarks aligned with our environmental, social and governance strategy. We'll regularly review our progress to measure the quality of our programs and policies. These commitments start at the top with our Executive team and Board, and leaders at all levels will create and sustain a culture of equity, inclusion and belonging where everyone can advance and thrive.
Our 2023-24 focus areas include reconciliation, gender, sexuality, disability, culture and neurodiversity.
Our culture
We have more work to do, so we're investing in moving Lifeblood forward. To help our people thrive, we offer specialist inclusion education and training, flexible work arrangements, mental health resources, and equitable benefits for all genders.
Additionally, Employee Resource Groups (ERGs) are a vital part of breathing lived experiences into Lifeblood's Diversity, Equity and Inclusion Plan. ERGs celebrate intersectionality at its core by highlighting the diversity within each of us as we aim to become our whole authentic selves. Our ERGs are continuing to expand, driven by passionate team members.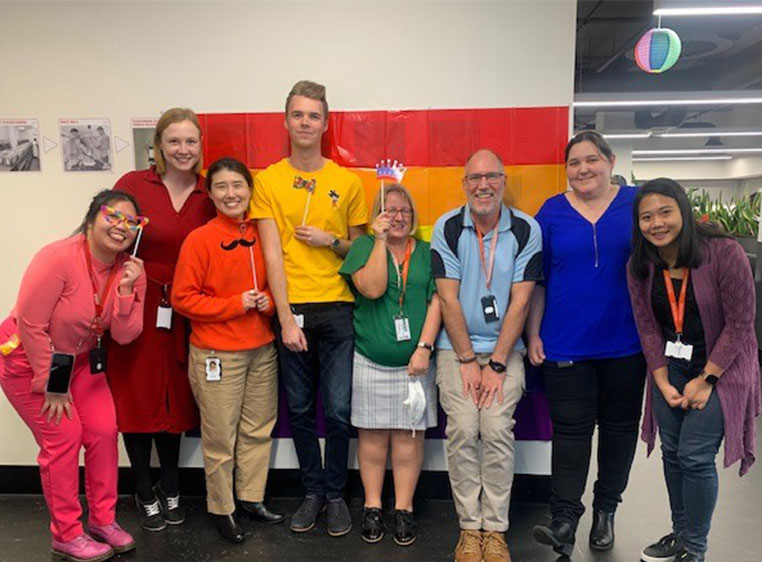 "Lifeblood Pride is more than just an Employee Resource Group, it's a community inspiring everyone to bring their authentic selves to work and thrive. Growing up in a relatively conservative culture and family, I always had a worry about what would happen if people found out I was gay, especially at work. Lifeblood Pride has been a safe and welcoming 'home' to me, where I don't need to pretend to be someone I'm not, where I feel I belong. The collective lived experiences at Lifeblood Pride drive positive changes to inclusivity. Life is better when all our colours can shine!" – Xin Zhao, Co-Chair of Lifeblood Pride (gender diversity and sexuality ERG)
Ready to be a part of our journey?
Are you ready to progress your career with purpose? Discover the life-giving possibilities we have today at Lifeblood Careers.