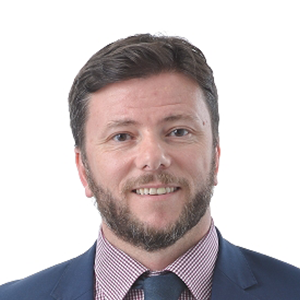 Stuart Chesneau - Executive Director, Innovation and Commercial Strategy
Stuart has over 20 years' experience through a range of strategic and operational roles. Before coming to Lifeblood in 2009, Stuart held a number of positions within the Chubb Insurance Group. During that time, he had responsibility, among other things, for diversifying the business and exploring new markets. 
Stuart led the Supply Chain function at Lifeblood and oversaw the introduction of the Sales and Operation Planning discipline before stepping into his executive role in 2017. 
Stuart was named the CEO Magazine's 2019 Executive of the Year (Health & Pharmaceutical) 
Education
BA (Hons)
MMgt (Supply Chain)