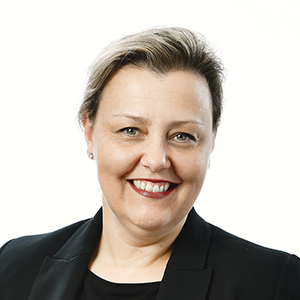 Ann Larkins - Chief Information Officer/Executive Director, Information and Communications Technology
With a critical care clinical background, Ann has worked in management roles within health and hospitality across Victoria, Queensland and New South Wales. On returning to healthcare in 2001, Ann developed a passion for using data and information systems to improve the patient and carer experience. She moved into Executive Chief Information Officer roles at Barwon Health, then Alfred Health, making significant progress toward digitising healthcare at both. In 2018 Ann led the successful delivery of a full Electronic Medical Record implementation at Alfred Health before joining Lifeblood in 2019. 
Leadership 
Fellow, Deakin University Centre for Pattern Recognition and Data Analytics (PRaDA).
Education