Throw Back Flex – True Colours 2020
Through all the ups and downs in 2020 our donors continued to give generously to save the lives of countless patients across Australia.
It was a tough year for many, and we knew there were a lot of people that wanted to help their community but didn't know where to start.
"Our data shows that 33% of us want to do more and become more altruistic in the wake of the events of 2020, but the majority don't know where to begin, and two thirds aren't in a position to donate money to charity," says Lifeblood spokesperson Cath Stone, Executive Director Donor Services.
We decided it was a great time to bring some colour to our donor centres, and launched our very own 'True Colours' campaign. We enlisted six Aussie artists to design a vibrant range of limited-edition artwork bandages, to celebrate the life-giving efforts of blood and plasma donors. We wanted to show our donors how special they were, and encourage more Aussies to get on board the life-saving train.
Beci Orpin is a creative practitioner based in Melbourne and designed one of our most popular bandages.
"I give blood because it's one of the most practical and economical ways to help others. Not everyone has spare money, but a lot of people have spare blood. I wanted to bring home this message with a pattern of lines made up from positive messages and images of giving and general happiness. I hope it makes the blood giver feel extra congratulated and pleased with themselves," said Beci.
Last year, we wrapped over 200,000 arms in our beautiful bandages, and welcomed over 15,000 new donors into our centres across Australia from October to November.
Coming soon to a donor centre near you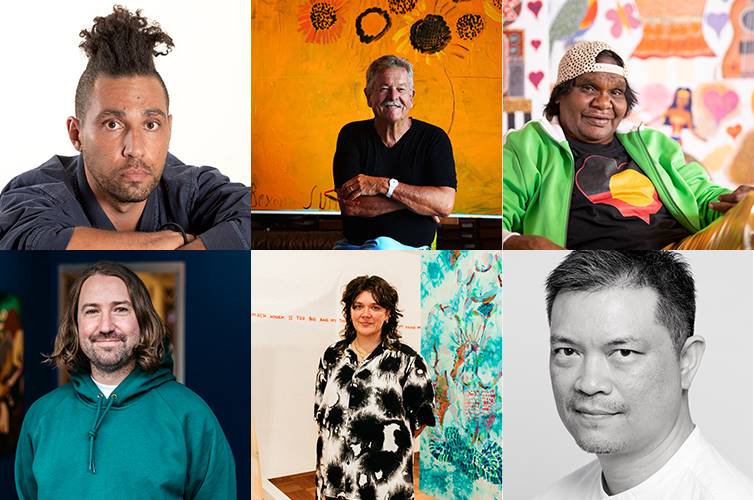 We're bringing it back! We have even more exciting artist-designed bandages coming to a donor centre near you. Just donate between 4 October and 14 November and not only will you be giving life to a patient in need, you'll be rocking the ultimate life-saving accessory.
Style is a reflection of who you are, and these bandages are the ultimate way to express the good you do. Stay tuned to find out the incredible new designs you can choose from (we've already given you a hint for the artists that designed them above)!