Lachie's bone marrow donation gave Jamison life
An urgent bone marrow transplant from a sibling donor was the best option for Jamison, so his older brother Lachie stepped up and did just that.
Brothers in arms
Last summer, little Jamison was warming up for a swimming carnival when his mum Christie noticed something wasn't right. Jamison was used to the usual pressure of competition, but he didn't have the same spark that he normally had. He seemed pale; not his usual self.
Christie arranged a blood test, thinking it might be low iron levels or fatigue. Jamison kept up his usual routine and went back to school, with no idea of what was to come.
It was only a few days later that Christie got the call from their GP.
"In an instant, our whole world was turned upside down," said Christie.
The instructions were clear: Jamison needed to be rushed to Sydney Children's hospital — now.
Doctors set about trying to figure out what was going on. The only thing they could say for sure was that Jamison had bone marrow failure, and it was six weeks before he was ultimately diagnosed with severe aplastic anaemia.
This rare disorder meant Jamison's bone marrow couldn't produce enough haemoglobin to carry oxygen around his body, was unable to produce white blood cells to fight infections, and also couldn't produce enough platelets that clump together to stop bleeding.
Jamison's doctor, Dr. Adam Nelson, specialises in bone marrow transplant and oncology at the Kids Cancer Centre. He advised that the best option for Jamison would be an urgent bone marrow transplant from a sibling donor — but older brother Lachie only had a 25% chance of being a match.
Lachie was only 12 at the time but was determined to step up for his little brother. As luck would have it, he was found to be a match! Christie recalls him being brave, even though he'd never had any operations before.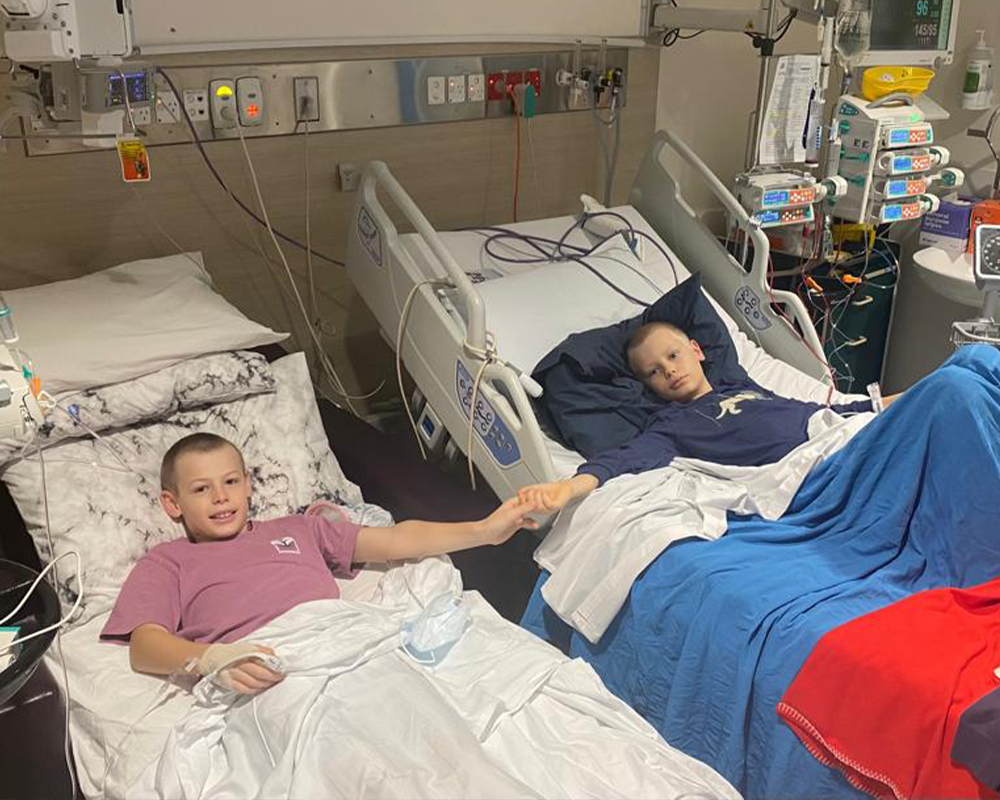 "It was a very special moment when we saw the bone marrow going into Jamison," she said.
 Jamison's diagnosis amplified the importance of blood donation in his family's mind. He relied on transfusions to keep him well in the lead up to his bone marrow transplant and since then, his parents and doctor have become regular donors and encouraged other community members to give, too.
"It's such a simple thing to do but for families like ours, it makes a life-changing difference."
Moore reasons to give
Six months after his transplant, as a young Swans fan, Jamison was delighted to be at the launch of our Moore Park Donor Centre, located at the Swans HQ. He was accompanied by his parents and doctor, who are passionate blood donation advocates.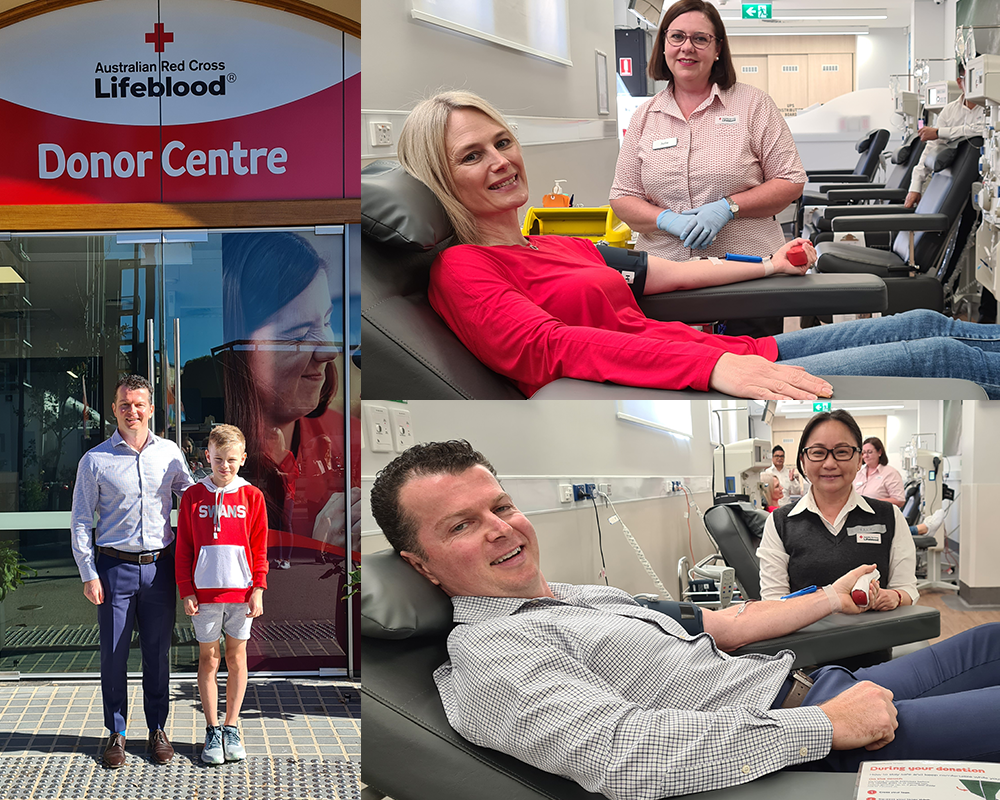 "As a doctor caring for children with cancer and blood disorders, I see the life-saving difference donated blood makes to our patients and the impact of this cannot be underestimated. It plays a vital role in helping us provide children like Jamison with the care and treatment they need and without it these children would not survive," said Dr. Adam on donating blood.
Feeling inspired to give back and help kids like Jamison? Book a blood donation today.