Meet the Bloody Legends of National Blood Donor Week, 2018
Every day we are grateful for the hundreds of people who visit us to donate blood and save lives. Although we'd like to throw you all a huge weekly party to celebrate your lifesaving achievements, we save it all up and once a year, we shout celebrations of our incredible donors from billboards and digital banners across the country. 
With National Blood Donor Week 2018 upon us, we're calling out just a few of our donors. The bloody legends you'll meet here are some of the most prolific in the country, each having donated more than 600 times.
We encourage everyone to see that you can be a lifesaver just like these people. All it takes is an hour of your time to save three lives.
Paul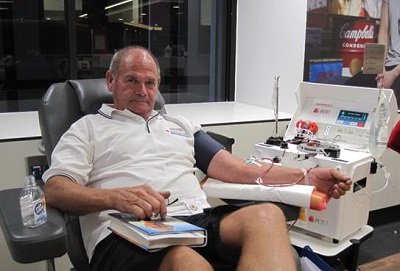 Paul started donating because his mother needed a blood transfusion. "Our family has made a withdrawal," he said, "So it made sense to keep making deposits."
Once Paul started donating blood, he saw reasons to keep coming back everywhere he looked.
"I saw some kids in our family who had cystic fibrosis, thalassemia, conditions that require blood products to survive. I saw lots of good Lifeblood is doing, so I wanted to keep contributing"
Just before Paul's 49th birthday, he visited his local Donor Centre to donate blood, and was told his blood pressure had suddenly spiked. To protect his health, Paul was unable to donate that day, and it set him off on a personal health journey to determine why he was suddenly experiencing  what turned out to be a prolonged spike in his blood pressure.
Once Paul got to the root of that problem, he decided the visit to Lifeblood where our team first notified him of the blood pressure issue saved his life.
"Lifeblood saved my life, so I keep coming back to repay the debt," said Paul.
"Had I not been a blood donor, I would have fallen foul like so many males approaching 50. So few of us go to doctors regularly, but to donate blood fortnightly means keeping in touch with what's going on in your own body, too.
"I'm always telling my friends; become a blood donor, you'll save a life, and it might be your own."
Barbara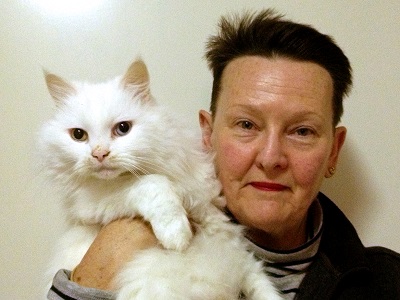 Barbara has been a dedicated donor for more than 40 years, so it's no surprise she doesn't quite remember why she started on her journey that has amassed more than 600 blood donations.
"It was just something that I always wanted to do from a very young age," she said.
"I think most donors are community minded individuals who just want to help people who are in need.  It is a simple gesture, to give blood, but at the same time it helps so many."
Geoff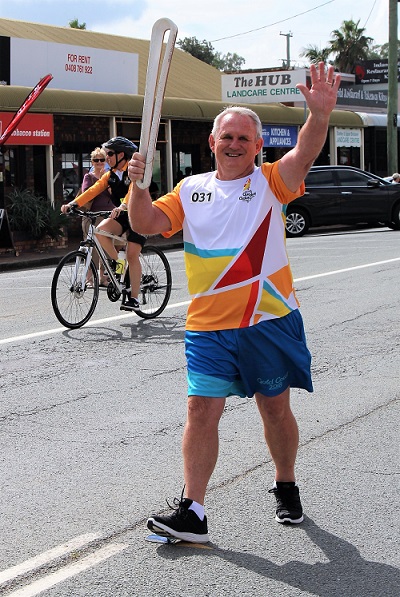 As you can see from his photo, Geoff is a bit of an overachiever! In addition to being one of the most prolific blood donors of the past year, he was also nominated by his local town of Kilcoy, and the team at our Maroochydore Donor Centre, to carry the Commonwealth Games baton in March 2018.
"It was a wonderful event for me and my local town," said Geoff.
Our team at Maroochydore know Geoff well, partly because they see him so often, and partly because of the huge commitment he makes to attend so regularly.
"My regular visits to Maroochydore for donating involve a 200km return journey.
I began my blood donations in 1966, due to the support for it given by my then employer, Telstra ( then known as the Australian Post Office)," he said.
"I continued donating over the last 52 years because it gives me a sense of achievement  in the knowledge that I am helping other people in their time of need. I recently underwent some serious surgeries and no doubt, I received blood donated by another generous donor!
"I will continue with my donations until Lifeblood tells me that my donating time is up!"
Christina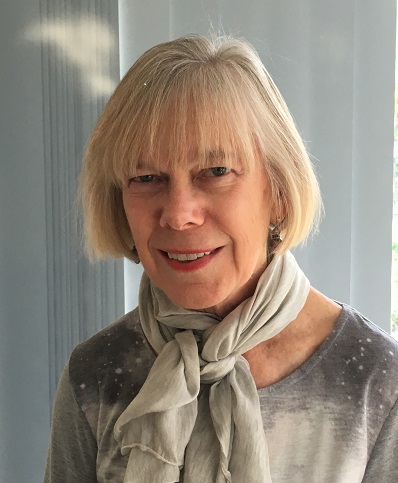 Christina is proof that saving lives through blood donation is an addictive high, because she's been coming back and repeating the process as often as possible since she started.
"I started donating blood at the University of Sydney somewhere around 50 years ago and just kept going, with a few breaks," she said.
"It's an easy way to help other people, and once I reached a few milestones I was inspired to keep going and see how many donations I could make.
Now that I've retired I have the time to do it regularly and I have been fortunate to have good health for most of my life, without any major interruptions like childbirth and child-rearing!"