Meet the McCallums
Small steps can go a long way in making a difference, but when it comes to the McCallums, life-giving runs in the family.
Say hello to Amber McCallum and her children, Jayden, Tegan and Zara. A wonderfully athletic family that competed in the Port Macquarie Running Festival last month, to mark a decade since blood donors helped save Amber's life.
So, what prompted them to take part in long-distance running?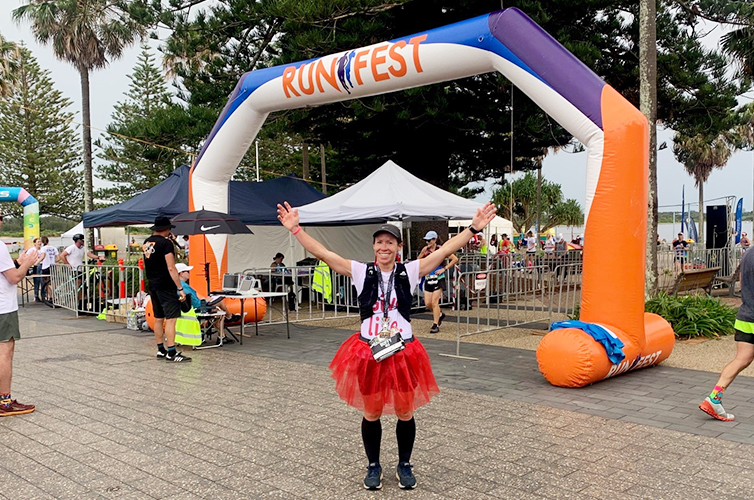 When welcoming baby Tegan into the world 10 years ago, Amber was faced with serious complications that needed surgery. Fortunately, she was able to pull through with the help of donated blood and plasma. It was because of the selfless acts of anonymous donors that she realised how important blood is in times like these.
"After needing blood donations, I was surprised to learn that one in three people need blood in their life, but only one in 30 people donate. If you or your loved one ever became the one in three, then you would want that blood to be available," Amber said.
---
Next gen of lifesavers
While Amber has always had a passion for running short distances, it was a personal challenge to promote blood donation through long-distance running.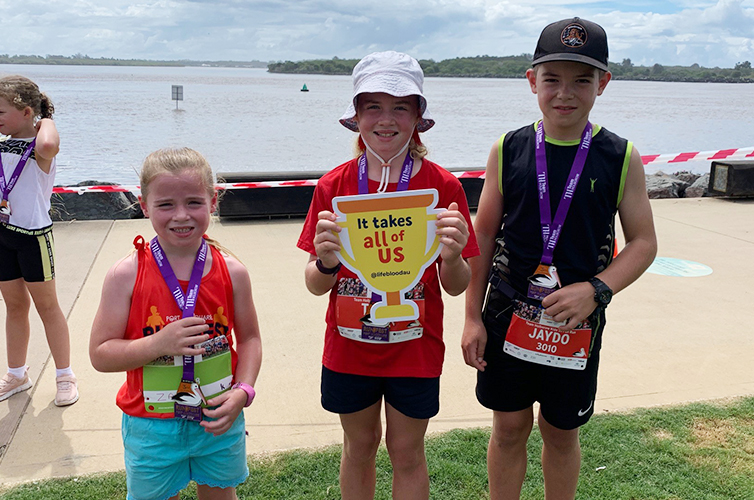 Taking mum as inspiration, Jayden, Tegan and Zara ran the 3km race, while Amber took on the half-marathon, sporting a Lifeblood shirt to raise awareness about the need for blood.
"I see my mum running all the time, and it made me want to run too. I hope more people start donating blood, it helps people in intensive care as well as many others who need blood transfusions," said Tegan.
---
Few and far between
Amber's blood falls in the rare O negative group, which is a universal blood type (that means it can be given to anyone).
Only 7% of Australians have O negative blood, but over 17% of the blood needed in hospitals is O neg. This means that the proportion of O neg people who donate needs to be significantly higher than other blood groups, and they need to donate more often to keep up with the demand.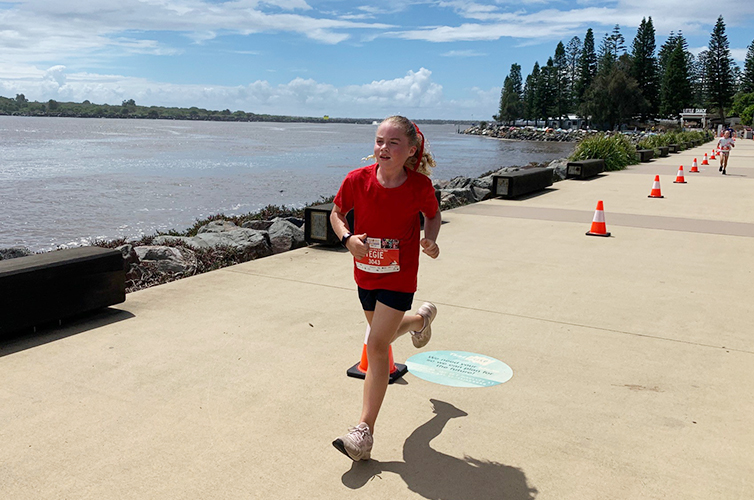 Inspired by the McCallums to give life? Book in a donation today. Your short time in the donor chair can be make a big difference in the long run.