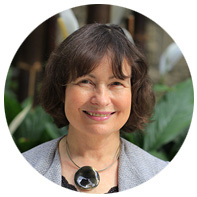 Prof Catherine Hyland
Principal Research Fellow
Professor, Queensland University of Technology (QUT)
---
---
Among other things, Catherine's interested in the ways we can learn more about babies' blood types before they're born, such as their RhD blood group and other atypical blood group antigens. The techniques include cell-free DNA and non-invasive prenatal assessments. These studies have been part of an exciting clinical, academic and industry collaborative research with translational outcomes for transfusion medicine.
Catherine was awarded a PhD from the University of Queensland for studies characterising the molecular diversity of the Rh (Rhesus) blood group system.
Outside Australia, Catherine has worked on immunogenetic training and experience in the University Hospital in Leiden, the Netherlands, and at the University of California, San Diego. She's published consistently in peer review journals, and presents annually at international and national professional meetings.
Leadership
ISBT Working Party for Red Cell Antigen Nomenclature and Terminology
Technical Working Party for Standards Australia
Member
Australian and New Zealand Society of Blood Transfusion (ANZSBT)