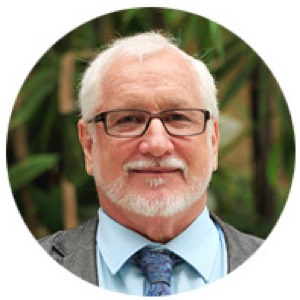 Prof Robert Flower
National Research Program Leader
Adjunct Associate Professor, University of Sydney Medicine Northern Clinical School Adjunct Professor, Queensland University of Technology
---
---
Robert's research focuses broadly on transfusion safety, with teams using in vivo and in vitro models to investigate impacts of transfusion as well as application of genotyping to improve matching of blood for patients.
He has a strong commitment to education and teaches university undergraduate and medical advanced trainees. He's supervised completion of more than 87 postgraduate students.
Robert has over 400 papers and published abstracts in transfusion, virology and molecular genetics in the scientific literature.
AWARDS
Peter Schiff Award from the Australia and New Zealand Society for Blood Transfusion (2019). A recognition of lifetime achievement in research and education in Blood Transfusion.
QUT Vice Chancellor's Award for Excellence (2018) in recognition of sustained performance and outstanding achievement in community partnership.
LEADERSHIP
Foundation fellow of Royal College of Pathologists Faculty of Science
NATA assessor for Transfusion
* This research was completed prior to starting with Lifeblood