Episode 3
A blood donor's life is saved when she receives the gift she's used to giving, a young scientist's life is turned around by plasma transfusions, and two uni students are on a mission to donate plasma in every Lifeblood centre across NSW.
Duration — 0:34mins
Watch Full Episode here
Inspiring stories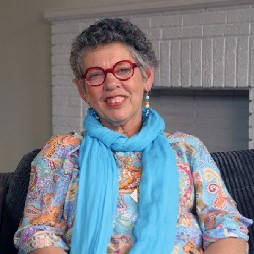 Good Karma
Jenny Nixon is diagnosed with a rare cancer that affects the production of healthy blood cells. Little did she know that one day the kindness of blood donors would save her life.
Future Proof
Hayley's busy life as a scientist, netballer, and passionate advocate comes to a halt once a month to receive plasma infusions to counteract Common Variable Immune Deficiency.
Passport to Plasma
Most road trips don't require passports — unless you're travelling with these two Sydney university students.
more extras
Previous episodes