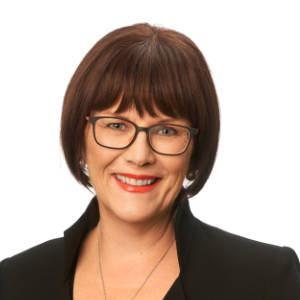 Shelly Park, Chief Executive
Shelly heads our organisation and leads the Executive team. She sets the corporate direction in partnership with the Board and ensures successful implementation of our strategic goals. 
Before joining Lifeblood in 2016, Shelly was Chief Executive of Monash Health, which provides healthcare services to over a million people in Melbourne.  
And before that? She's been Executive Director of Jessie McPherson Private Hospital, General Manager of Medical and Surgical Services at Christchurch Hospital in New Zealand, and General Manager at The Princess Margaret Hospital in Canterbury, New Zealand. 
Leadership 
Board Member, Australian Red Cross Lifeblood  
Chair of the Asia Pacific Blood Network.  
Member of the Alliance of Blood Operators 
Non-Executive Director, Emerge Women and Children's Support Network 
Non-Executive Director, Defence Health 
Former board member, Australian Commission on Safety and Quality in Healthcare, Jessie McPherson Private Hospital 
Former Chair, Global Leadership Board of Doctor Foster Global Comparators 
Awards 
Telstra Victorian Business Woman of the Year, 2011